Contributory fault is when the level of compensation awarded to a Claimant can be reduced by the Employment Tribunal where the Claimant has contributed to their own dismissal in some way. 
Section 123(6) of the Employment Rights Act 1996 states
"Where the tribunal finds that the dismissal was to any extent caused or contributed to by any action of the complainant, it shall reduce the amount of the compensatory award by such proportion as it considers just and equitable having regard to that finding."
Contributory Fault Reductions
It is only where there is an element of fault that reductions for contributory fault can generally be made.  Employees who are dismissed for reasons such as ill health cannot have their compensation reduced.
The case of Nelson v BBC (No. 2) [1997] established a three step test for applying contributory fault reductions:
There must be some

 

culpable or blameworthy conduct;

The conduct must have caused or contributed to the dismissal (not be irrelevant)

It must be just and equitable to reduce compensation/ basic award
Example
A government department employed Mr smith for 10 years. His role was an Administrative Assistant. He has always been very respectful and mild mannered. However, he has been under increasing pressure at work and has problems in his personal life. 
Following a heated meeting with colleagues about the progress of a project Mr Smith, returns to his desk and throws his laptop at a cupboard.  As a result, he narrowly misses a colleagues head and damages the cupboard door. Moreover, he damages laptop beyond repair.  Mrs Wilkinson the Head of Department takes Mr Smith into a meeting room and instantly dismisses him.
Mr Smith's actions are clearly unacceptable and could warrant dismissal. Having said that, his employer has failed to follow any procedure. They have also failed to take into account his previous good conduct and loyal service. They have also failed to consider any mitigating evidence.
The tribunal could find that Mr Smith has been unfairly dismissed. However they could reduce the amount of compensation awarded to him because he is clearly guilty of misconduct.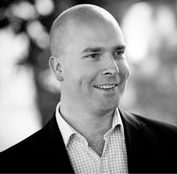 Tom Street qualified as a solicitor in 2003 and has over 20 years experience in employment and litigation law. He studied law at the University of Manchester before undertaking the legal practice course at the College of Law in Guildford, going on to complete his legal training at a firm in Chancery Lane, London. Once fully qualified, he moved to a niche litigation practice in the City of London.
In 2010, Tom set up his own legal practice, Tom Street & Co Solicitors and as part of this, in accordance with his strongly held objective to provide everyone with an easy pathway to justice he established the online portals Do I Have A Case? and Tribunal Claim. These websites are trading names of Tom Street & Co Solicitors.