The UK economy possesses a workforce of more than 32 million people and is recognised as one of the most powerful in the European region. Not only this, the unemployment rate in the UK is less than the global average, while the graduate labour market has thrived in recent years – all factors which attract workers to the UK to build a career.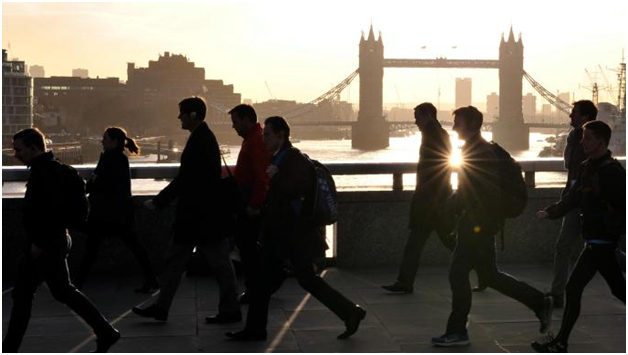 Image Source
Foreign applicants can apply for a variety of jobs across multiple sectors and those with appropriate qualifications, experience and skills stand an excellent chance of employment as do those with good language and communication skills.
It is important that foreign nationals have an understanding of employment law in the UK to ensure that they make the most of possible employment opportunities and that your legal rights as a UK employee rights protected.
Getting A Work Visa In The UK
You may or may not require a valid work visa to reside and/or earn a living in the UK – depending upon your native country.
If you are a citizen of EU (European Union), EEA (European Economic Area) country (except Romania and Bulgaria), or Switzerland, you are entitled under UK employment law to live and work in the United Kingdom without requiring to obtain a work Visa.
It implies that you have the right to:
Work as an employee;
Work in a self-employed capacity;
Start a new business; and/or
Create a regional branch for an existing business.
If you are from anywhere else in the world, you will need to apply for and carry a valid work visa. The type of Visa you need will depend on the type of work you are willing to do in the UK.
According to the UK Border Agency, foreign nationals are classified in the following fashion:
High-value Migrants
Such individuals need to complete a points-based assessment. This category of foreign nationals generally comprises people with exceptional talents, entrepreneurs and investors (people who intend to invest their own finances into the British economy).
Skilled Workers
Such foreign nationals require a sponsorship from their prospective employer, to be able to apply for a work visa.
Temporary Workers
This category of individuals usually comprises those who are interested in coming to the UK and work for a period up to 12 months. For example, participants in a Work and Travel program.
Others
This category of workers is non-denominational in nature and includes a variety of situations wherein special rules exist, like the case of domestic workers and company representatives based in a foreign country.
To apply for a work visa, you can access the UK Border Agency website and fill out an online application. This way, you will be able to find the specific form you need, depending on your requirements. You will also ask for guidance on filling out the form correctly and the essential documents that could be presented as evidence.
Getting a UK Bank Account
Without a bank account into which your employer will transfer your salary, you cannot work in the UK. Having said this, there are different options for opening a new bank account to choose from, depending upon your familiarity with the banking processes and your budget.
First, you can hire the services of any specialized relocation company. Such companies offer a variety of starter services to help you get your footing after arriving in the UK. These starter packages usually include services like job assistance, a bank account, a cell phone sim card, an NI number, and a gym membership, amongst others.
Conversely, you could also apply for a new bank account yourself. You must remember, however, that banks require valid proof of your local address when accepting applications to open an account. Here, you can choose from special banking products and services for foreign nationals, like HSBC Passport.
Applying for a National Insurance (NI) Number
Whilst working and residing in the UK, you need to have a NI number. Without it, you would be unable to pay your National Insurance contributions and lose access to benefits like student loans and state pensions. To be able to apply for an NI (National Insurance) number, you will need to have valid permission to live and earn a living in the UK.
Furthermore, your NI number represents your personal account number. Therefore, it helps ensure that each tax payment made by you, including income tax and National Insurance contributions, is correctly attributed to your profile. It also acts as an identifier in all your interactions with the Department for Work and Pensions and HMRC (HM Revenue & Customs).
To get an NI number, you can use a service and then pay a fee and attend an Evidence of Identity interview (some foreign nationals of specific nationalities are exempted from this interview). Alternatively, you can apply yourself and arrange for an EOI interview.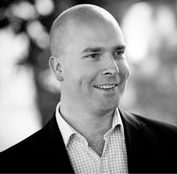 Tom Street qualified as a solicitor in 2003 and has over 20 years experience in employment and litigation law. He studied law at the University of Manchester before undertaking the legal practice course at the College of Law in Guildford, going on to complete his legal training at a firm in Chancery Lane, London. Once fully qualified, he moved to a niche litigation practice in the City of London.
In 2010, Tom set up his own legal practice, Tom Street & Co Solicitors and as part of this, in accordance with his strongly held objective to provide everyone with an easy pathway to justice he established the online portals Do I Have A Case? and Tribunal Claim. These websites are trading names of Tom Street & Co Solicitors.