When undertake a new work arrangement with an employer it is important to scrutinise their sick leave policies. Most organisations will write these into your contract or they can be found in the employee handbook. If you are not given information on the sick leave policy speak to the person who manages human resources However, it is worth considering in light of a recent ruling if you have a disability, and whether your employer is aware of it or not, there could be some flexibility on the number of days that you are entitled to take.
Why is it so important?
It has never been this important before, but things have changed in the light of recent Employment Appeal Tribunal in the case of DL Insurance Services Ltd vs O'Conner. Not to mention the fact that it is the employee's wellbeing that is at stake.
In the said case, heard in February this year, the decision was taken that taking a decision to discipline an employee due to sickness absence of 2 months accounted to disability discrimination.
The decision announced by Tribunal as well as the lessons an employer can learn from the outcome.
The Background
Mrs. O'Conner was working in customer support department for DL Insurance Services. She was a hardworking and very committed member of the organisation. She had a disability which led to her having lot sick leaves through a number of years. At the beginning of her services, the company extended its full cooperation and supported her absence well and allowed her to take leaves even beyond its written policy of sickness absence.
However, over a period of time, the company decided to issue a written warning for the 60 days' leaves taken by her in the past one year as the number of leaves exceeded the "trigger point" as per the company's sickness absence policy.
Mrs. O'Conner filed a claim stating it to be a disability discrimination. Her claim was accepted and successful in Employment Tribunal and the appeal of employer was rejected.
Why was the claim successful?
The Employment Appeal Tribunal found that it was obvious that there was a correlation between the claimant's disability and the written warning. Had she not been suffering from a disability, she would not have taken the time off and hence no warning would have been issued. The actual question however is whether the warning could be justified in any way? if there is no way it could be justified; the employer would be guilty of discrimination.
After a careful review of actions of the employer, the employment Tribunal decided that the warning was in no way justified. While the purpose of the warning was legitimate and made sense, the way it was delivered was incorrect. It was a disproportionate way of achieving the intent by sending a formal warning to Mrs. O'Conner. The view of Tribunal was that there could be other steps that the employer could have taken which would have probably improved the situation but would have had lesser emotional impact on a disabled person.
What is the learning?
This decision must be used as a reminder of how important it is to be sensitive in dealing with an absence related to disability and how things can go wrong so easily. While there is no denying that a 60 days' absence in a span of one year is invariably high, an employer must not forget the circumstances of an employee before taking an action.
So what can be done when an employee is on sick leave?
1. Go through your handbook
Most employee handbooks have a sickness absence related procedure that throws a light on what you can do and steps you can take.
2. Inform the relevant people
When employees call in sick, the first point of contact are usually the line managers. Keep a note of reasons given for their absence and their probable date of return.
3. Ask for evidence of incapacity
In case of an absence of seven or less days, a self-certification is enough. But in case of a prolonged absence, a certificate from a registered doctor is a mandate.
4. Stay in touch with employee all through the absence
While it is important that the channels of communication stay open, it is also important that employer achieves a balance of providing support and giving them space for recovery.
5. Monitor the absence
It is very important that employers have a clear picture of the pattern of sick leaves taken.
6. Be sensitive at the time of return
If there is a need for investigation regarding employee's absence, it must be handled carefully. An ideal option is conducting a return to work interview.
Should you suffer from a disability your employer should be much more careful before they resort to any formal actions. They need to act in a proportionate manner and the case of DL Insurance is an evidence that merely doing what the policy says is not always enough or the right approach.
If you are unsure of what to do, seek a legal advice. If you are concerned about a disability discrimination against you or you have any concerns regarding your obligations as an employee, you can contact a member of our employment tribunal team.
Our No win No Fee Employment Law Solicitors can assist with all types of claims. Naturally, we pride ourselves on providing the best possible service to the highest standards, we can provide free employment law advice on all problems.
Call us on 0800 756 6605 or 020 3923 4777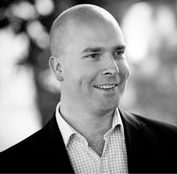 Tom Street qualified as a solicitor in 2003 and has over 20 years experience in employment and litigation law. He studied law at the University of Manchester before undertaking the legal practice course at the College of Law in Guildford, going on to complete his legal training at a firm in Chancery Lane, London. Once fully qualified, he moved to a niche litigation practice in the City of London.
In 2010, Tom set up his own legal practice, Tom Street & Co Solicitors and as part of this, in accordance with his strongly held objective to provide everyone with an easy pathway to justice he established the online portals Do I Have A Case? and Tribunal Claim. These websites are trading names of Tom Street & Co Solicitors.